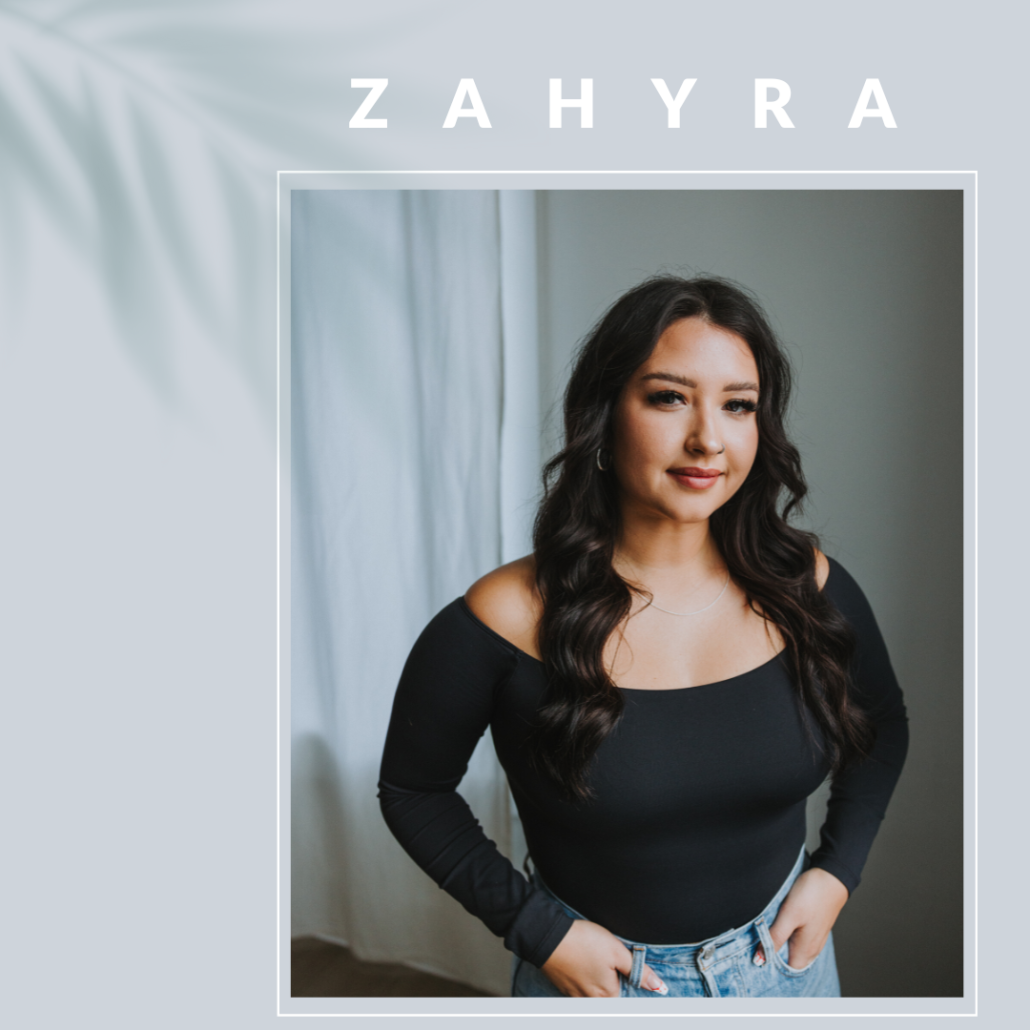 ZAHYRA | HAIRSTYLIST, EXTENSION SPECIALIST & DAVINES EDUCATOR
---
GET TO KNOW ZAHYRA:
WHAT SERVICES DO YOU OFFER?
I do haircuts, colour, styling, highlights, balayage, straightening, keratin treatments and extensions (weft and nanos).
HOW LONG HAVE YOU BEEN DOING HAIR?
I've been with Fusion Beauty for three years.
WHAT'S YOUR FAVOURITE SERVICE?
I love doing a full head of foils, balayage, weft extensions and root touchups.
WHAT IS YOUR SPECIALTY?
I specialize in blonde hair, there is an art to it! I also specialize in hair extensions (weft and nanos.)
WHAT ARE YOUR HOBBIES?
Spending time with my friends and family. I also love my work.
WHAT WOULD YOU LIKE TO BE KNOWN FOR?
My personality. Also I have been thinking about the possibility to become a popup (traveling) stylist on the side.
WHAT IS YOUR BEST QUALITY?
I've been told it's my humour and kindness.